Driving Schools, You Have Competition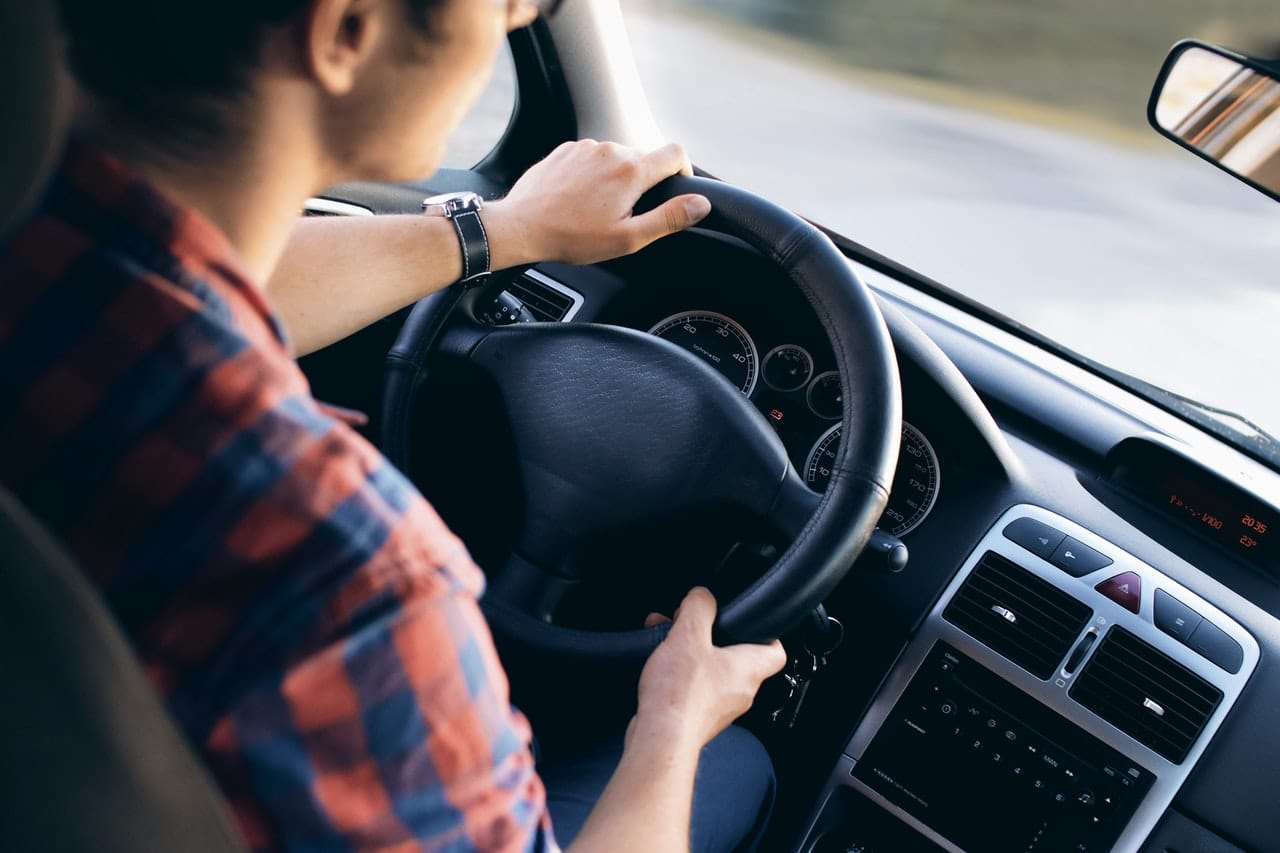 Do you know about your competitors? Do you know searching online is the easiest way to find out about them?
You may be thinking that having and running a driving school is an offline affair and you know all of them by name. What's the need to track your competition online in the first place? How can tracking them online help your business? Well, believe it or not, there may be many driving schools in your location that you're completely unaware of.
Let's dig deeper.
When we searched for "driving schools in Austin Texas", we got these results on the first page.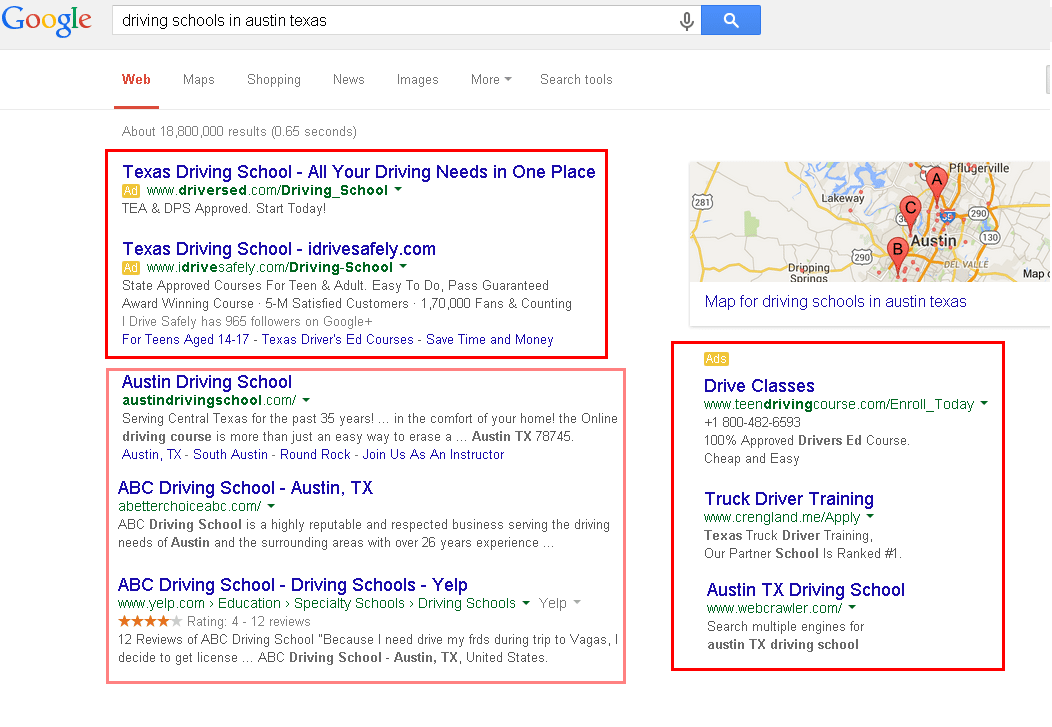 The results marked in dark red signify driving schools' paid ads. And the ones marked in light red are the organic results of the search phrase. Run a similar search for your locality. The results might amaze you.
If you just tried to search in your location, did you know about each and every driving school listed on the first and second page of search results? No.
Now let's take a look at how to track your competitors online.
Click on any result that you ran for your location to analyze the website and social media presence. Ideally you should get all the links to their social media accounts from their website. Note them to compare with your own website and social media presence. This process would be beneficial for you in three ways:
You might come across some new competitors.
You will find out who is doing really well on social media
You can analyze what they are doing so you can get better results yourself
This is the first step toward learning about your competitors online. And the story continues on social media as well. Let's make a similar search on Facebook.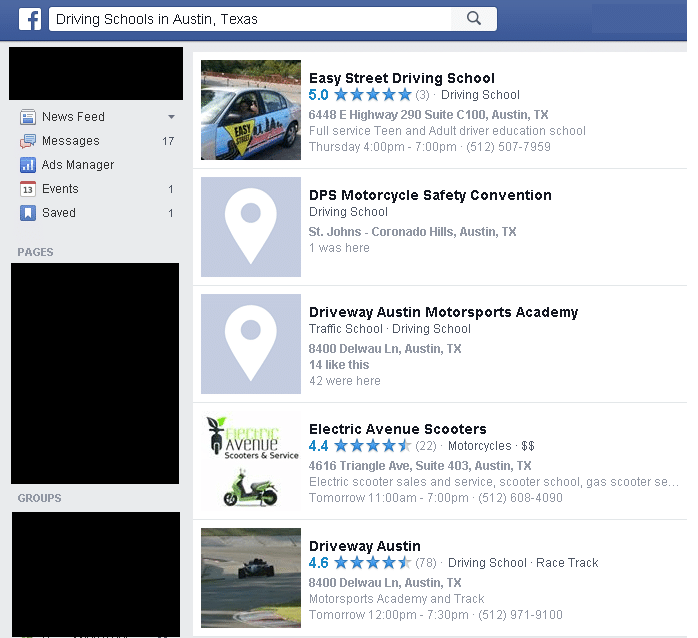 You can get hundreds of results available from the Facebook search listing. And that's not it. Many driving schools are active on Twitter as well.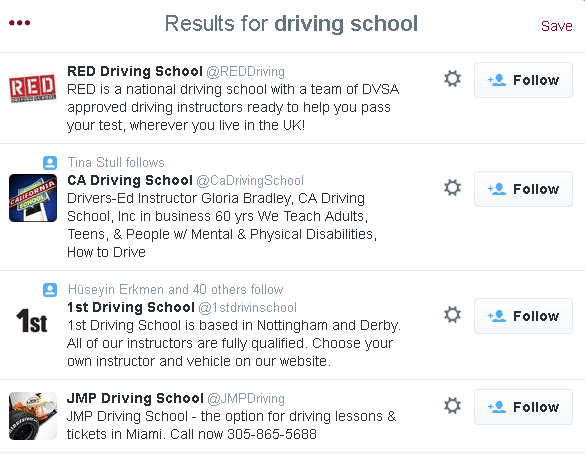 These are the easiest two ways to know about your competitors that are already active and have invested a good deal of time and money on their Internet marketing. You can follow the same process to analyze your competitors on Facebook and Twitter. It will help you have a closer look at their social media activities.
Taking a cue from these data, we can safely say that if you are not committed to digital yet, you're missing out on a lot.
Here are three factors to consider:
Your audience searches online for driving schools: According to marketingprofs.com, 91% of adults use search engines to find information about a business on the web. And 91% of them successfully find the desired information online. The driving school industry is not an exception.
Your competitors are online: As shown above, your competitors are already present on the Internet. As your audience searches online, chances are that they would choose one among them without trying any other business that operates only offline or has a weaker online presence relative to the competition. Food for thought?
Digital brings more attention and generates sales: So, it doesn't take a rocket scientist to understand that an online presence is needed to compete, and a stronger online presence yields more competitive results. That means more website traffic and sales. Moreover, if you're present online, you can see how your competitors are in your area. It's an open forum.
But tracking your competition will not suffice if you don't use the insights for the betterment of your own business. We'll show you how to use your competitors' data to steal their customers in a future article. Now, let's focus on what you need to do to surpass other driving schools in your location.
How to overshadow your driving school's competitors with digital marketing
Get a properly designed website: Any online identity starts with a website. If you don't have one, get one first.
A professional looking website defines your brand online. It should integrate all other marketing channels, contact details, and FAQs to offer your audience a complete user experience. A better website is more trustworthy, and if there is one attribute that parents/adults and teens care about for their driving school, it's trustworthiness.
Search Engine Optimization and PPC
Look at the first image of this article. We have some paid results as well as some organic results. Paid advertisements are essential to get the fastest results, whereas organic search results take awhile to trigger, but once present, are valuable and long-lasting.
You can try both to start with. Paid ads will spread awareness of your business like a wildfire. And SEO will do its bit to support your organic activities and can eventually take over in effectiveness.
There are local listings as well.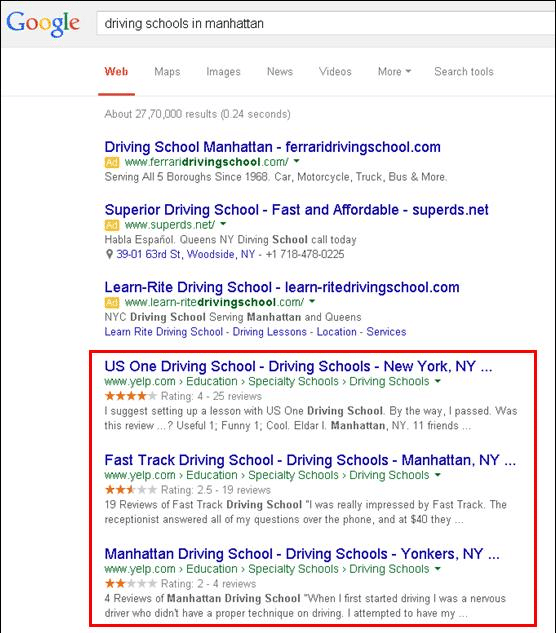 Results marked in red are local listings. And as you can see, these results are equally helpful for influencing your target audience's decision. If your business is not listed on these sites, you're missing a lot of opportunities.
Content Marketing and Social Media
It's perhaps the most important aspect of digital marketing. And there are a hundred ways to do it successfully. Let's take a look at some of them.
Twitter is a great platform to connect with your target audience. And some driving schools are using the tool to strengthen their relationship with their customers and potential customers by offering useful tips and suggestions.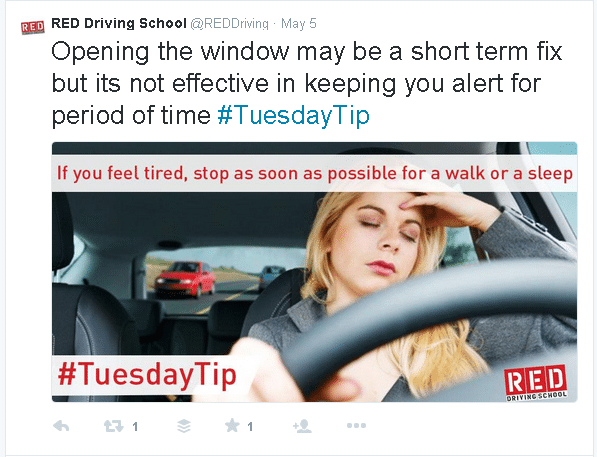 Many people must have passed the driving test after taking your classes. Why not show pictures of your and your students' success on your social media pages? This is an effective way to generate awareness of your brand and at the same time evokes a lot of positive buzz around your driving school.
Ratings and reviews
According to a BrightLocal survey,  79% of all online searchers trust online ratings and reviews before choosing a service. So, if you have one hundred happy customers, their ratings would help you get another hundred students, to say the least. Wondering how would that help? Let's see!
These are Google Ratings. Whenever your target audience searches with a related keyword, he sees such ratings on the search engine results page. The more and better ratings you have, the more likely you are to get potential customers to click on links to your website and ultimately contact you. It also works similarly on Facebook.
Facebook has an option enabling business page visitors to rate any business on its business page. And these ratings show on the graph search. As your customers grow in numbers, you must encourage them to rate you online, so you can show them off and get more students.
Now it's your turn!
Did you know that you had so many competitors? Many driving schools don't. Start searching today and let us know about your experience.
The following two tabs change content below.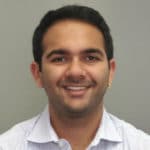 Josh Meah
Josh is the CEO of DrivingSchool.Marketing. His goal is to be the marketing and business development partner of driving schools around the world, helping them become thriving businesses while also expanding general awareness for the importance of traffic safety standards and education.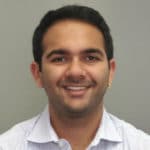 Latest posts by Josh Meah (see all)