Proven Driving School Marketing Ideas To Grow Your Business.
How to Start a Driving School in AR: A Step-by-Step Guide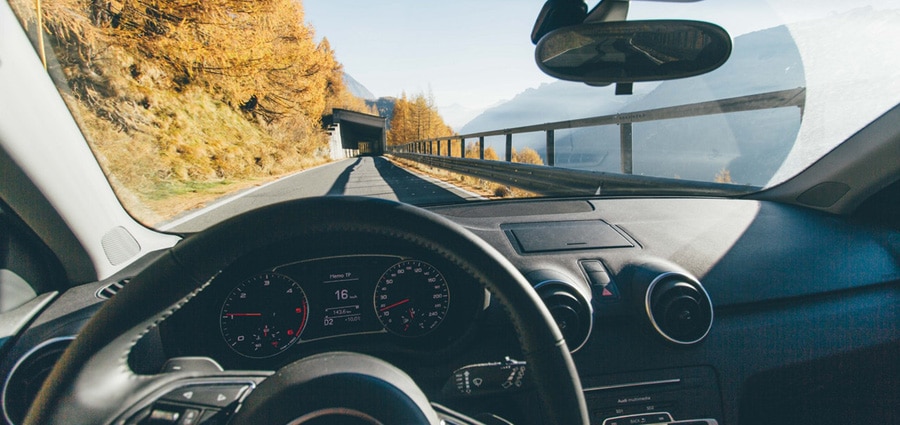 Here you'll learn everything you need to start your Driving School in Arkansas
Arkansas keeps things relatively easy when it comes to driver education and driving schools. Driver's education is not required to get a license, although it is recommended–at least for the insurance discount and the increased likelihood of passing both the written and road tests on the first try.
AR does have some structural regulations for driving schools, and provides a set of objectives and curricular goals for a classroom course which can be offered by a private driving school in Arkansas.
How to open your driving school in Arkansas
AR driving schools are covered by the State Board of Private Career Education.

The Board has regulations covering admission, cancellation policies, license fees, and driving school finances.

Driving instructors must have at least a high school education, 21 years old or older, and a valid driver's license with no more than 8 points on the record.

Arkansas does not require driver's education for new teen drivers, but sets the objectives for the Driver's Education curriculum.

AR Driving Schools wanting to provide CDL education will have to create a curriculum; no CDL training is required in Arkansas.

AR Driving Schools may be sole proprietorships, corporations, or limited liability companies.
Driving School Information Summary
Before you open your doors, you need to make sure that you are in compliance with your state's requirements.
Each state's regulations for driving schools and driving instructors vary. In this section, we'll outline the key regulations from the state, as well as include links to any relevant state agencies. These links don't apply to general business requirements—we cover that below. This section is specific to driving schools in Arkansas.
The state provides certain forms, which will be noted below. At present, the forms are being rewritten, but you can contact Alana Boles at alana.boles@adhe.edu to obtain the updated form you need. The list of forms is available, and we will note the form number as necessary throughout this guide.
Driving schools
Driving schools are covered by the Arkansas State Board of Private Career Education. The regulations covering schools are pretty straightforward. Schools must comply with the following guidelines:
Admission requirements must be published and followed.

Classes must start at announced intervals–following a set schedule.

Students under the age of 18 must sign any agreement for training with a parent or guardian.
If you are going to send representatives out to recruit students, you will have to make sure that the representative has an Admissions Representative license. The process for obtaining one is outlined in the regulations, but a background check is required. Admissions representatives must recruit students within the following limits:
They only discuss their own school's program honestly and with integrity.

They do not promise employment.

When asked about another school, they only say that prospective students should contact the other school or the Board.

They do not try to get students to break agreements with other schools.

They do not discuss financial aid except to indicate that such aid is generally available.
Representatives should be knowledgeable about their school's policies and procedures.
The Admissions Representative license original application is Form 5000, and the renewal is Form 5020.
Surety Bond
In general, schools are required to post a surety bond with the state, to protect students in the event that a school violates one of the regulations or fails to perform the required services for the student. Filing the surety bond requires use of Form 4600.
The bond, however, is only required of schools with a program or programs costing more than $3,000. If your driving course is structured to cost less than that, you do not need to work about the bond.
Cancellation and Refund Policy
Your school must have a published cancellation and refund policy. The state requires certain minimum policies, including
Full refund for students cancelling the contract within 3 days–not counting Saturdays, Sundays, and Holidays.

Students who are not accepted get a full refund except for an application fee of up to $25.

Refunds must be made within 30 days after the student withdraws from the program or completes it, and proof of refund must be placed in the file.

Students may not be required to purchase instructional supplies until needed.

If a course is cancelled, refunds must be made immediately.

All tuition is refundable, except for a registration fee not to exceed $100. If a student withdraws when less than ¼ of the program is completed, the refund is calculate pro rata. If the student withdraws when the program is between ¼ and ½ completed, the refund is not less than 50% of the tuition. If the program is ½ to ¾ completed, the refund is 25%, and if the program is more than ¾ over, then no refund is required.
License Fees
Each school must pay an annual fee for its license. The fee is due in April of each year, but if you start your school in another month, the fees will be prorated monthly. For example, if you start up in August, you will pay 9 months for the first "year". When you renew, your license fee will cover from May 1 to April 30 of the following year.
The original fee (and renewal fee) is based on the program you offer with the highest tuition. For your original licence, it is prorated depending upon when you start, as noted. Starting in August, therefore, with a full Classroom and Behind-the-Wheel Package of $600, therefore, places you in the $500-$1000 fee bracket–the fee is $925 through April of next year (if you started in March or April, you'd be paying $1,375).
If you have multiple programs, you pay an extra per-program fee. In our example, you'd be paying an extra $75 for each program.
The renewal fee is generally lower than the original. Continuing our example of the school starting in August, its renewal fee–due by April 30–is $750, with nothing extra per program.
The Original License application form is Form 1000. You may renew your license online, as a replacement for Form 1030. The financial information required for renewal is submitted with Form 1305.
Finances
Driving schools in AR are expected to be on a sound financial footing, able to pay for rent, utilities, materials, salaries, and wages. The Board may request an annual report or other financial information.
When you submit your original license application, you must submit financial information. If your tuition is over $1,000, then a CPA must prepare the financial statement and balance sheet. If your highest tuition is $1,000 or below, then you may prepare and submit a balance sheet.
When you seek renewal of your license, you must provide financial information. If your highest tuition is over $1,000, then the financial statement must be prepared by an accountant. If your tuition is $1,000 or under, than a balance sheet and income statement is required.
Driving Instructors
Information on the driving instructors in your school should be provided to the Board either with your licensing application or within 30 days of the instructor's first day in the classroom. After you have begun operations, you need to let the board know of any new instructors within thirty days of their first day in the classroom.
The Board requires the names and proof of all qualifications on their forms. Use Form 3060 for Drivers Education Instructor qualifications. Instructors may not also be current students at the school–in the same or similar program, and must be present whenever a panel or guest speaker is present.
Becoming a driving instructor in Arkansas is relatively simple. A driving instructor must:
Possess a valid AR drivers license and have at least a high school diploma or GED.

Have completed a First Aid Class within the last 3 years.

Be at least 21 years old.

Not have had their driver's license suspended, canceled, denied, or revoked within the past 36 months, and have no more than 8 points of violations on their driving record.

Meet one of the three educational requirements discussed next.
Driving instructors must meet one of the three educational requirements. The first requirement is to have a minimum of 6 semester hours of Driver Education. Another route to licensure is to have at least 72 hours of driver education training–documented. Finally, having 7 years of work experience which directly connects with your driver education course–including law enforcement and accident investigation.
The Driving School Curriculum in Arkansas
Arkansas sets the objectives for the Driver's Education curriculum for the classroom portion of the course. You are, of course, free to add topics information, but at the very least, you should be covering the following topics:
State and Federal laws and the responsibilities of the driving privilege.

Using visual skills and making lower-risk decisions.

Interactions with other users of the roads and highways.

Demonstrating safe driving of vehicles through steering, braking, and accelerating.

Understanding how technology works within vehicles.

Active and passive occupant protections systems.

Responsible actions when physical and psychological conditions might affect driver performance

Owning, operating, maintaining, and insuring a vehicle, as well travel planning.
Other features which Arkansas requires may include <complete with text>.
AR requires the following hours for the curriculum:
30 hours of classroom instruction.

6 hours of in-vehicle observation.

6 hours of behind-the-wheel driving with an instructor.
Arkansas does not require a minimum number of hours of practice driving, but the State Police do note that more practice both makes for a better driver and increases the chances of passing the road test on the first trip.
Commercial Driver's License Instruction
Providing instruction for students pursuing a CDL in Arkansas generally follow those for the regular driver's license. In this section, we'll note the key differences.
Information
CDL training is not required in Arkansas, but investing in it is probably a very good idea. Training will make sure people are better drivers and increase their chances of passing the tests involved.
Arkansas has no set curriculum for schools which offer CDL training. The state does refer CDL candidates to the Model Commercial Driver License Manual as a basis for preparing for both the written and road skills tests. The Model Manual has not been adopted in any way for the state.
You are free, therefore, to create a CDL Curriculum based around the manual and set up your school around it. Some AR community colleges offer 4-week CDL courses.
Starting a Small Business in AR
Your driving school is not just subject to the requirements for driver's education in Arkansas. You also need to establish your Driving School as a small business, and have to consider a number of factors. The form of business you take up, as well as the procedures, are appropriate topics of conversation with your lawyer and accountant. The considerations we offer here are not legal advice, but should provide you with things to think about as you set up your business.
Business Registration
All businesses need to register in Arkansas, especially the business name—the "doing business as" certificate. Banks may not be willing to set up your account until you have that DBA form. We'll include where to register in the business structures below.
You will also need to obtain a Federal Employer Identification Number. Banks may need it for your business accounts, and you may be wanting to employ people. To obtain an EIN, go to the IRS website and complete the application form you find linked there.
Sole Proprietorship
Owning your own business is the easiest one to set up, but also may open you to liability concerns. As a sole proprietor, your business is simply part of your life. You keep a separate set of books, and complete a Schedule C for your 1040 form every April.
Sole proprietorships can expose the proprietor for full liability, even with insurance. That may mean that if you are sued, you may lose your home and property, as well as your personal bank accounts and other assets. This risk may not be worth the ease and independence.
In Arkansas, sole proprietorships are subject to the following requirements:
Check to see if your business name is

similar to anothe

r's–it might be important for trademark issues.

Register your "Doing Business Under an Assumed Name" certificate with the your County Clerk.

Make sure you have worker's compensation insurance covering all employees.

Check with your local officials to see if you have to register or get a business license from your town.
Corporations
You may set up a full corporation ("Inc.") as your business structure. Corporations limit your liability for loss to your investment in it, as a general rule (although banks may require you to be obligated personally if you take out a loan to get your business going). This form of business keeps your personal assets safe.
As an owner of a corporation, you'll have to set up your driving school consistently with the rules for corporations in Arkansas. You'll also have to decide whether to be an S Corporation or a C Corporation. Generally, the S Corporation form is set up for small businesses. It allows income and taxes to pass through to the owners. You will want to discuss these forms with your attorney and accountant.
Corporations in Arkansas are required to register as noted below, as well as submit other forms as noted. Many of the forms can be completed either on paper or online; online submissions cost less, and can be paid online via Visa/Mastercard, Discover, or Amex.
Reserve your entity name–this filing is good for 120 days. The

paper version

is a fillable pdf form, while the

online version

requires you to enter the filing act–for corporations it's Act 958 of 1987.

File the Articles of Incorporation,

either online

(under Act 958 of 1987) or

via US mail

using the pdf available from the Secretary of State.

If you are doing business under a fictitious name, you will need to file an Application for a Fictitious Name, either

on paper

or

online

. To file online, you will need your corporate filing number.

Make sure you have worker's compensation insurance covering all employees.

Check with your local officials to see if you have to register or get a business license from your town.
Limited Liability Company (LLC)
You may be able to set your driving school up as an LLC in AR. The LLC form provides the same limited liability as a Corporation, but do not have to comply with the corporate formalities most states require, including items like bylaws, required stockholder meetings, and minutes (although minutes of meetings are probably a good idea).
You'll have to discuss the advantages and disadvantages for the LLC with your attorney and accountant. The filing fee schedule for LLC is available online.
LLCs must register and follow other requirements of Arkansas's laws:
Reserve your LLC's name using the LLC form, either online (noting Act 1003 of 1993) or with the

fillable pdf

.

Register the LLC by filing the Articles of Organization, either

online

 (noting Act 1003 of 1993) or by mail

with the fillable pdf

.

Make sure you have worker's compensation insurance covering all employees.

Check with your local officials to see if you have to register or get a business license from your town.
Now What Do I Do?
Once you've complied with all the legal requirements to be both a driving school and a small business in Arkansas, you need to get students.
Getting students requires marketing—largely on the internet. You will need the following systems set up to obtain students:
A website—

focused on the types of students

you want to attract, and aimed at your locality.

The website should also include a blog, which allows you write about a variety topics and engage in

Search Engine Optimization

—which will drive traffic to your site.

A Facebook page, linked to your website, to become noticed and drive traffic.

Getting testimonials from successful students.
Marketing is something you will have to devote time to. DrivingSchool.Marketing can help you get the best bang for your marketing buck.
Conclusion
Arkansas' procedures for setting up a driving school is one of the easier ones in the US. Once the forms are reworked–hopefully in the Spring of 2017–the process may be entirely online.
You will need to make sure you have the right liability insurance for your small business, as well as the vehicles you use. But you should be set to go if you follow these simple procedures.
Disclaimer: This page is part of DrivingSchool.Marketing's series of state and provincial pages designed to help entrepreneurs like you start driving schools. States change their regulations, or the web pages they host their forms. While we believe these rules are accurate as of the date of publication, we cannot guarantee full accuracy. Please let us know if you spot any problems.
The following two tabs change content below.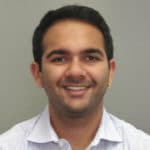 Josh Meah
Josh is the CEO of DrivingSchool.Marketing. His goal is to be the marketing and business development partner of driving schools around the world, helping them become thriving businesses while also expanding general awareness for the importance of traffic safety standards and education.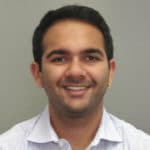 Latest posts by Josh Meah (see all)
Copyright 2020 All Rights Reserved. All digital marketing services are managed by JoshMeah.com