Proven Driving School Marketing Ideas To Grow Your Business.
How to Start a Driving School in Pennsylvania: A Step-by-Step Guide

Here you'll learn everything you need to start your Driving School in Pennsylvania
Pennsylvania does not heavily regulate driving schools–making them relatively easy to start. Driving schools are established via regulations imposed by the Commonwealth's Department of Education.
Pennsylvania driving schools may offer classroom theory instruction, behind-the-wheel training, or both.
How to open your driving school in Pennsylvania
Driving School Licensing and Requirements
General requirements
To operate a driving school ("Private Driver Training School") in Pennsylvania, you will need to be licensed by the state. Licenses are valid for one year.
You will have to file a Certificate of Fictitious Name if you are not using your name as the school name. The Pennsylvania Department of State has more information.
In addition to a completed application form, your application packet should include the following:
Pennsylvania

Child Abuse History Clearance

and

Criminal Record Check

for each instructor.

An

application for each person

on your professional staff–directors, agents, and instructors.

An

application

for each vehicle..

Evidence of fictitious name registration.

Articles of Incorporation, if you have incorporated.

A

three-year driving history

for each instructor.

Confirmation that everyone connected to the school is not addicted to drugs or alcohol, or are not mentally incompetent.

The owner or director must prove that they have at least two years of driver education training experience.

Each person with an ownership interest must provide a good moral character statement and a list of three references.

Course outlines and fee schedules.

If you're offering classroom education, you must include a floorplan of your buildings and classrooms, copy of the leases/contracts to use the premises, and a certificate of occupancy for each classroom building.
The current regulations for Private Driver Training Schools are straightforward and clear. Driving school instructors and owners should know and comply with them.
Pennsylvania requires the following minimum liability insurance coverage:
$50,000 bodily injury to one person

$100,000 bodily injury to more than one person

$5,000 medical payments

$5,000 property damage
If you have employees, you must carry workers' compensation insurance covering them–and potentially you–in the event of injury while on the job. You should, of course, consider higher coverages and/or an umbrella policy to cover your operations.
Driving School Owner's License
Pennsylvania places few personal requirements on owners of driving schools. The main bar would be conviction for a number of crimes involving fraudulent behavior or moral turpitude.
All owners must be of good moral character and at least 18 years old.
The owner or director must demonstrate that they have a minimum of two years providing driver education, either at a public or private high school, or through a private driver training school.
School licenses renew annually, and must be submitted by April 30 to be ready for the July 1 renewal date.
Driving Instructor's License
While no specific requirements are set for driving school owners, instructors must demonstrate qualification before they receive a license from Pennsylvania. Submit the application form. Instructors must meet the following qualifications.
Be at 18 years old.

Demonstrate that you have driven at least 15,000 miles in all weather conditions.

Have a physician certify your health is of good condition, and will not interfere with your ability to provide driving instruction.
You will have to pass a 100-question multiple choice test based on the Driver Education Program Guide, as well as a practical examination.
Instructor licenses renew annually, and must be submitted by April 30 to be ready for the July 1 renewal date.
Location
Your school may be in a wide range of locations. The two main restrictions on your location are:
You may not use a public school building as the primary classroom site.

You may not be within 1,500 feet of an official driver examination site.
The area used for the first 3 hours of behind-the-wheel or practical instruction must be reasonably free of pedestrian and vehicular traffic.
Your classroom location must comply with fire and safety laws and local ordinances. You must have at least 15 square feet of floor space and 120 cubic feet of air space per student. Classrooms must have desks/workspaces available for each student, as well as a writing board of at least 24 square feet. Lavatory facilities must be available.
Your school name cannot be substantially similar to that of another driving school, and you may not use the words "State", "Government", "Municipal", "City", or "County" in the school name, and you must use your school's name only in advertising and publicity.
Don't ever give a student or parent the impression that your instruction guarantees receiving a driver's license–you may mention your pass rate.
Vehicles
Your vehicles need to have dual controls for the brakes. They must have passed the most recent Pennsylvania safety and emissions inspections.
Pennsylvania requires that vehicles have no more than a certain mileage or be no older than a certain number of years, whichever occurs later. The statute says 5 years/50,000 miles, but all the forms and information–which were published later–say 8 years/80,000. That includes the vehicle application which references the 8 year requirement. You would be wise to double check.
Records and Contracts
You will need to keep records of all students and instruction for at least five years after they finish their training with you. The records you need to keep are:
The number of clock hours of instruction received by each student.

Attendance information, test scores, and health information.

Other information deemed relevant by the school–address, phone, email, contact information.
You are not required by Pennsylvania to have written contracts with your students. Clearly written contracts are, however, probably a wise idea.
Driving School Curriculum in Pennsylvania
Your driving school may offer classroom instruction, behind-the-wheel training, or both. Your curriculum is governed by the state's standards.
The classroom course must last for 30 hours, and behind the wheel course must last for 6 hours.
Pennsylvania does not have any maximum hours per day for either mode of driver education.
The topic areas you must teach during the 30 hour classroom course are:
Pennsylvania Laws and Regulations

Knowledge of Vehicle Operations

Perceptual Skills

Decision Making and Risk Reduction

Driving Conditions

Influences on Driver Performance
The same skills must be practiced throughout the 6 hour behind-the-wheel training program.
The Commonwealth's Driver Education Program outlines the skills within each segment. It also lists required experiences which you must include during the road training.
The two-hour Parent/Guardian curriculum covers a variety of topics including an overview of the Driver Education Program, the Driver's License laws, the skills covered, and the parent's role in driver education.
Commercial Driver's License Instruction
If you want to provide training for a Commercial Driver's License in Pennsylvania, you will need to be licensed as a Private Licensed School by the State Board of Private Licensed Schools. The Board's rules are available online.
You will need to attend a New School Applicant Orientation within the 12 months before submitting an application. The application form and other documents are available from the Board.
You will have to provide a surety bond of $10,000 to stuart. Surety bond amounts may change on renewal, depending on total tuition.
You must retain student records for 50 years.
The Board will make a site visit to your location to ensure that it meets all requirements.
Sample student materials must be available during the application process, as well as sample curricula.
The School Director must have at least a high school diploma, as well as two of the following:
An earned degree

At least 2 years work experience in the field–driving a truck, for example.

1 year of administrative/supervisory experience

2 years of applied experience in training or education.
If you have an Educational Supervisor, that person will be responsible for the instructors, and provide educational assistance, record keeping, and curriculum development. The Educational Supervisor must meet one of the following qualifications:
Two years of teaching experience.

1 year of employment as a supervisor.

A relevant post-Bachelor's degree
Instructors must meet at least one of the following qualifications:
Bachelor's degree with a major in the specific field.

2 years' work experience acceptable to the Director.

Two years' teaching experience in the field.

A relevant journeyman's license

Demonstrate competence

Vocational education certification in the field.
Starting a Small Business in Pennsylvania
Your driving school is not just subject to the requirements for driver's education in Pennsylvania. You also need to establish your Driving School as a small business, and have to consider a number of factors. The form of business you take up, as well as the procedures, are appropriate topics of conversation with your lawyer and accountant. The considerations we offer here are not legal advice, but should provide you with things to think about as you set up your business.
Business Registration
All businesses need to register in Pennsylvania, especially the business name—the "doing business as" certificate. Banks may not be willing to set up your account until you have that DBA form. We'll include where to register in the business structures below.
You should register for tax purposes with the Office of Unemployment Compensation.
You will also need to obtain a Federal Employer Identification Number. Banks may need it for your business accounts, and you may be wanting to employ people. To obtain an EIN, go to the IRS website and complete the application form you find linked there.
Pennsylvania provides a detailed guide to get your driving school business going in the Commonwealth.
Business name
You'll need to file your fictitious name with the Secretary of State.
Sole Proprietorship
Owning your own business is the easiest one to set up, but also may open you to liability concerns. As a sole proprietor, your business is simply part of your life. You keep a separate set of books, and complete a Schedule C for your 1040 form every April.
Sole proprietorships can expose the proprietor for full liability, even with insurance. That may mean that if you are sued, you may lose your home and property, as well as your personal bank accounts and other assets. This risk may not be worth the ease and independence.
In Pennsylvania, the big step you have to take is to register your Assumed Business Name with the county or town clerk in which you have a place of business.
Corporations and LLCs
You may set up a full corporation ("Inc.") as your business structure. Corporations limit your liability for loss to your investment in it, as a general rule (although banks may require you to be obligated personally if you take out a loan to get your business going). This form of business keeps your personal assets safe.
As an owner of a corporation, you'll have to set up your driving school consistently with the rules for corporations in Pennsylvania. You'll also have to decide whether to be an S Corporation or a C Corporation. Generally, the S Corporation form is set up for small businesses. It allows income and taxes to pass through to the owners. You will want to discuss these forms with your attorney and accountant.
You may be able to set your driving school up as an LLC in Pennsylvania. The LLC form provides the same limited liability as a Corporation, but do not have to comply with the corporate formalities most states require, including items like bylaws, required stockholder meetings, and minutes (although minutes of meetings are probably a good idea).
You'll have to discuss the advantages and disadvantages for the LLC with your attorney and accountant.
Both Corporations and LLCs file with the Secretary of State. In addition to name reservation, you'll need to submit the following forms
Now What Do I Do?
Once you've complied with all the legal requirements to be both a driving school and a small business in Pennsylvania, you need to get students.
Getting students requires marketing—largely on the internet. You will need the following systems set up to obtain students:
A website—

focused on the types of students

you want to attract, and aimed at your locality.

The website should also include a blog, which allows you write about a variety topics and engage in

Search Engine Optimization

—which will drive traffic to your site.

A Facebook page, linked to your website, to become noticed and drive traffic.

Getting testimonials from successful students.
Marketing is something you will have to devote time to. DrivingSchool.Marketing can help you get the best bang for your marketing buck.
Conclusion
Disclaimer: This page is part of DrivingSchool.Marketing's series of state and provincial pages designed to help entrepreneurs like you start driving schools. States change their regulations, or the web pages they host their forms. While we believe these rules are accurate as of the date of publication, we cannot guarantee full accuracy. Please let us know if you spot any problems.
The following two tabs change content below.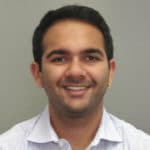 Josh Meah
Josh is the CEO of DrivingSchool.Marketing. His goal is to be the marketing and business development partner of driving schools around the world, helping them become thriving businesses while also expanding general awareness for the importance of traffic safety standards and education.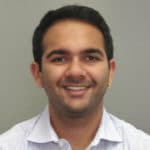 Latest posts by Josh Meah (see all)
Copyright 2020 All Rights Reserved. All digital marketing services are managed by JoshMeah.com