Proven Driving School Marketing Ideas To Grow Your Business.
Website templates for driving schools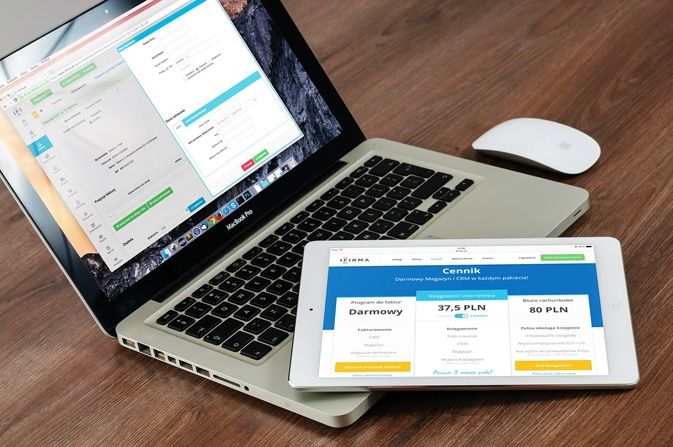 Do you have a website? Is it professional enough to work for your business? This is the first question that you should ask yourself before diving in the online marketing pool. Simply put, having a professional looking website is the first step of having a digital life. This is the place where your customers land after searching about you on different search engines.
So, it needs to be user friendly and at the same time functional for your business. You need attractive and useful website templates for your driving school. Browse through the gallery. Let us introduce you to some of the most popular website templates.
You can choose any one of them or consult us to know which one would work best for your requirement.
Growth School: It's a responsive website template with a large header image that would surely hook your audience up. Right under the header image, you can set three different widgets to add three functionalities of your business.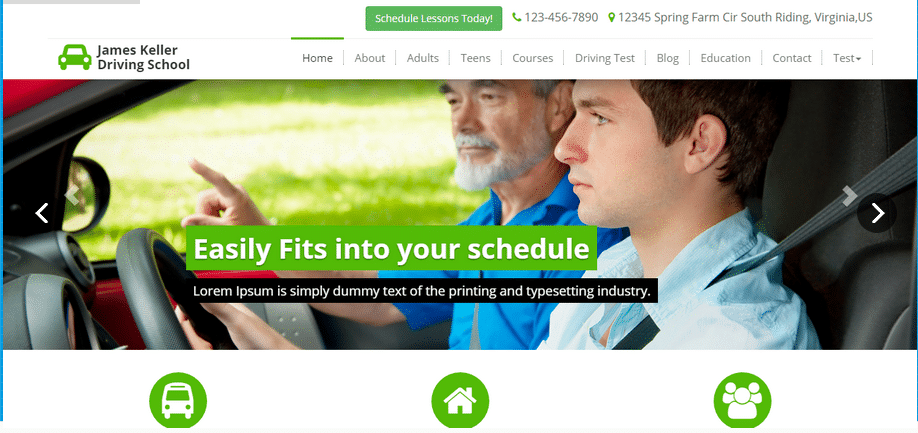 Road Rules: Road Rules theme has a similar header like Growth School, but it has an online form on the right. It makes it easy for your students to book a session without going anywhere. Under the header, it gives you an option to add a Call-to-Action button. You can see the space to announce new offers and discounts.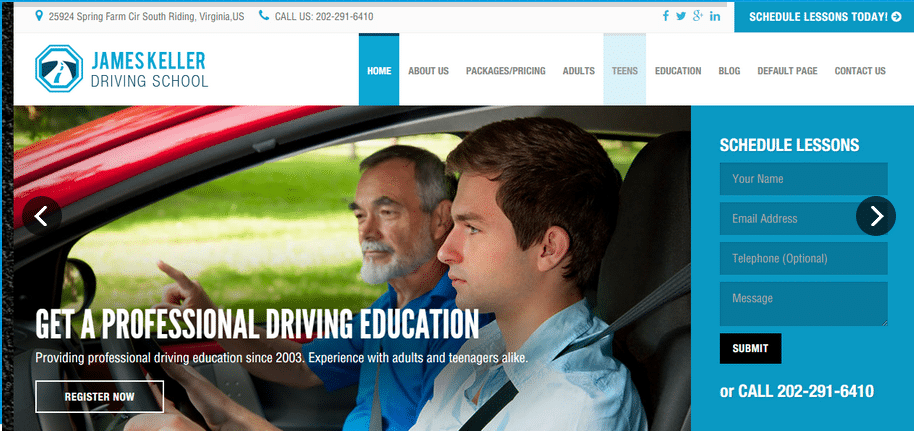 The Professional: Like the first two, this driving school website theme also flaunts a bigger header image. However, the best part of the template is, you can create a Call-to-Action button right on the header image.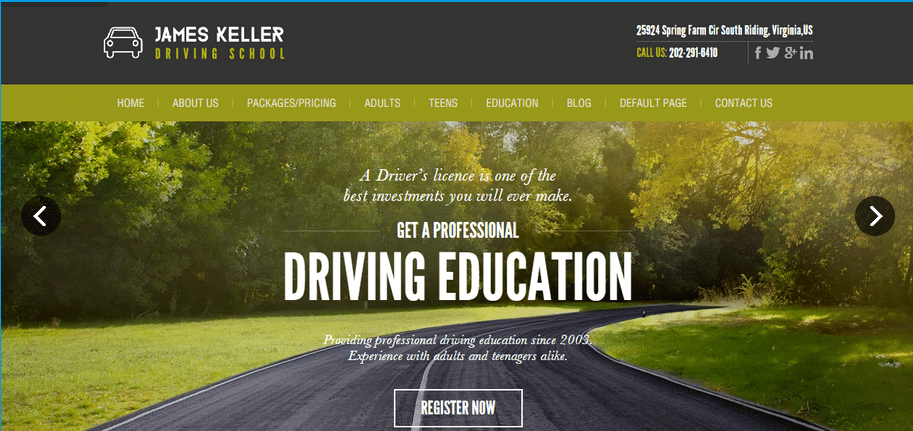 Good Traffic: This driving school website template is quite different from others. You can set a slider on the header with different images to make it look more professional. It also gives you an option to add a Call-to-Action button on the header.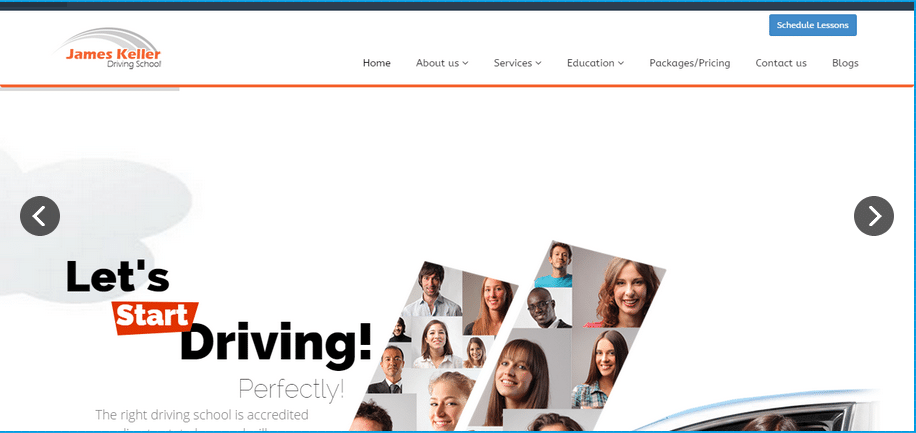 These are some of the most popular website templates we offer to driving schools. Now you must be thinking why you should choose us. Here are the reasons
They are search engine friendly: Our website templates are created on WordPress technology, which is considered the best CRM for getting Google's attention. Millions of people search for driving schools in their respective locality. In this scenario, if your website and web pages are not optimized properly for such searches, you may lose hundreds of queries everyday. WordPress built websites definitely have an edge over others.
Logo design? Now easy: Logo is the brand identity of a business. Your business website too needs a logo to look complete and professional. With any of our template, you don't need to worry about your logo. Our professional graphic artist team will design it for you. You can use it as your brand signature on business cards, deal coupons, brochures, or anywhere you want.
Easy coupon marketing: As a business, you must have plenty of coupons to distribute to your potential students. Our website template can help you create and promote your deal coupons on the website with a proper Call-to-Action button. You can give us the content, or we can do it for you. If you need any creative input to design your new coupon, we are ready with ideas to fit your website needs.
Dynamic image library: We have a large dynamic image library, so you can choose the most suitable ones for your business website. All the images are licensed. So, you don't need to worry about any copyright issues. You can also add your own pictures, if you want. We will edit them to make them look professional and glue to your website.
Best industry standards: Our website templates are created based on the best industry standards. Be it the color scheme, or the placements of Call-to-Action buttons; the location of contact details or the size of the buttons, every element of the templates is built while keeping your business in mind.
Responsive design: Responsive web design is the need of the other, because hundreds of your target audience access internet from their smart phones and tablets as well as laptops. Your business website must be ready for each one of your audience group; be it a teen or a parent.
Easy social media integration: All these templates come with easy social media integration, where you can add your social media buttons easily on your website. No need to install a separate plugin. Out best package includes content automation. It means that it will publish your website content to your social media pages on Facebook, Twitter, LinkedIn, and others. .
Non-stop technical support: Our technical team is ready for your queries, be it an issue or some small changes. Not only we will technically help you, but also will show you how to do it, if you wish.
The following two tabs change content below.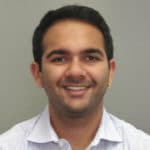 Josh Meah
Josh is the CEO of DrivingSchool.Marketing. His goal is to be the marketing and business development partner of driving schools around the world, helping them become thriving businesses while also expanding general awareness for the importance of traffic safety standards and education.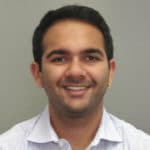 Latest posts by Josh Meah (see all)
Copyright 2020 All Rights Reserved. All digital marketing services are managed by JoshMeah.com