How to do effective Facebook marketing for driving schools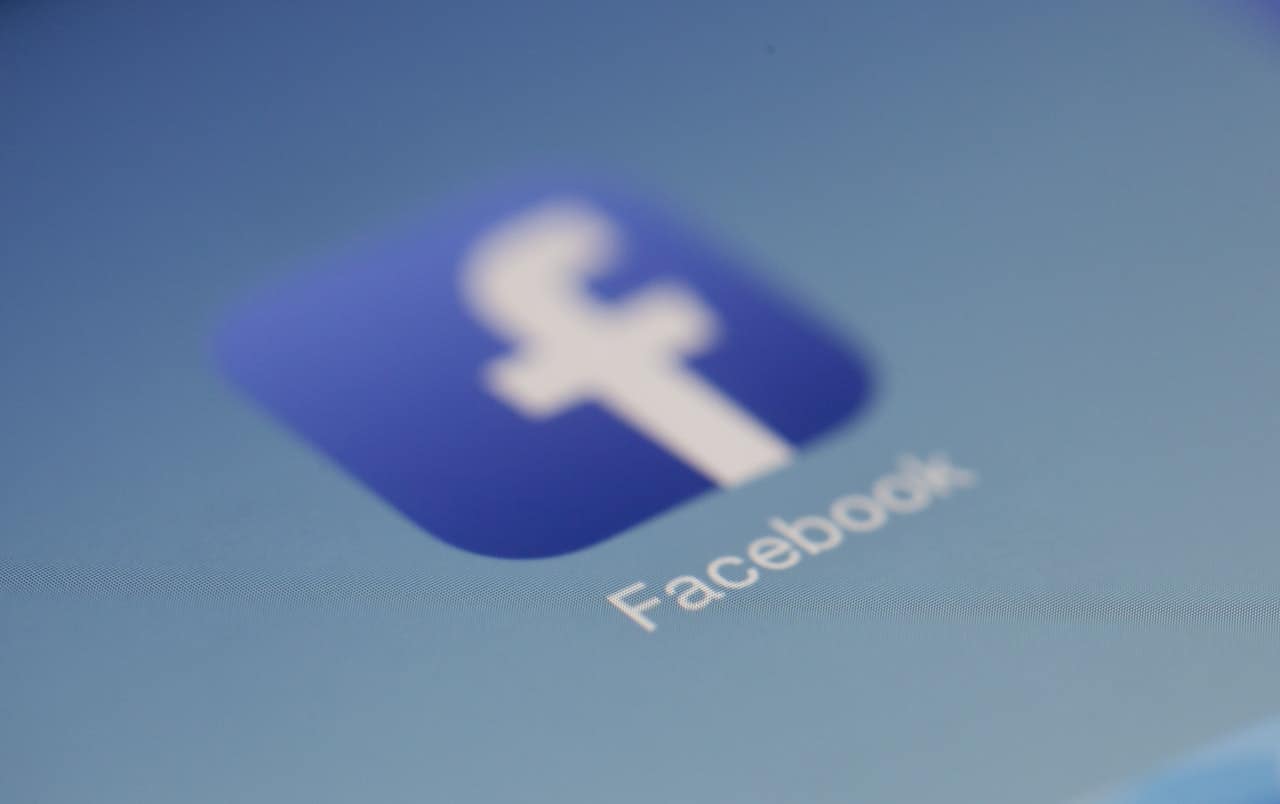 How effectively do you promote your driving school on Facebook? Is it at all working for you?
Facebook marketing apparently seems pretty easy but believe us or not, it's probably the trickiest of all. The main reason behind it is, Facebook is the most crowded social network, where targeting anyone is pretty easy. But the tricky part is, according to the latest Facebook algorithmic change, Facebook only shows top organic stories to a user. So, it's very competitive space for marketers.
In this article, we'll show you how to use Facebook effectively, so it works for your driving school.
Decide your goal: First of all, you need to set your goal for Facebook promotion. Ask yourself. What do you want to achieve from Facebook? Is it brand awareness? Content promotion? Thought leadership? Or sales? This is very important because it is the parameter that sets your primary metrics.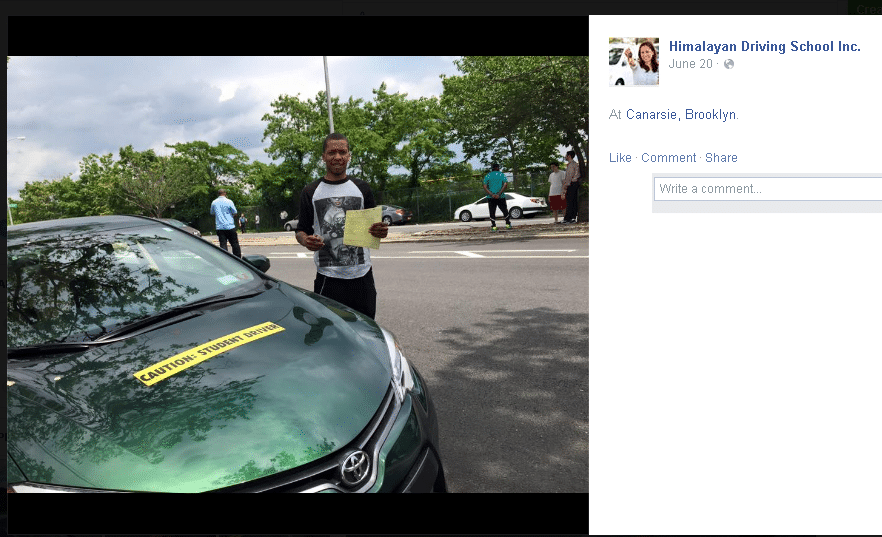 See how cleverly this driving school promotes their passed students to their Facebook audience, so they can get more eyeballs towards their business.
It's very important to set your goal according to your business type and needs for the time being. Think about your business first and think practically. Set a short-term and a long-term goal but always focus on the short-term goal first to touch the long-term one successfully.
For example, if you want more students from your Facebook marketing, you need to focus more on the effectiveness of your posts. You need to figure out a content bucket that would attract your potential customers. But how to gauge the efforts? Choose the right metrics first. For you, getting more queries on Facebook might be the right action.
Make a strategy: Once you know your goal and set the right metrics, it's time to create a strategy that cannot fail. Facebook strategy involves two major factors to ponder on, Audience and Messaging, in the exact order.
First consider audience. Ask yourself who all would be interested to consume your content on Facebook. Are they students? Young adults? Millennials? Women? After you figure it out, you need to think of the right messages for them. If you are catering to students, your message would be different than that if you target moms. Strategize accordingly.
Consider the demographics: Your audience is the pillar of your success. You need to understand your audience to do a more efficient Facebook marketing. Pointers like when they log on to the network and what content they like more, would help you create effective content.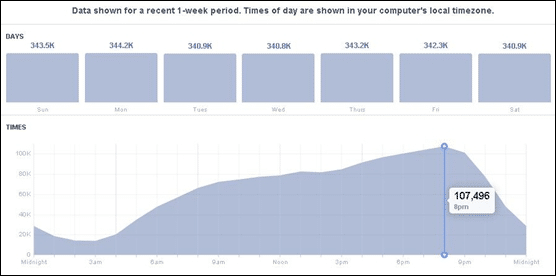 Facebook Insights, an built-in analytics tool, would show you a detailed analysis on this. (LINK BACK TO FACEBOOK ARTICLE)
Set the right voice and tone: Facebook is an interactive platform, where your audience can directly talk to you. It can be a query or a general conversation, but you always should make them feel at home. A pre-determined voice and tone would help you a lot to interact with your audience effectively.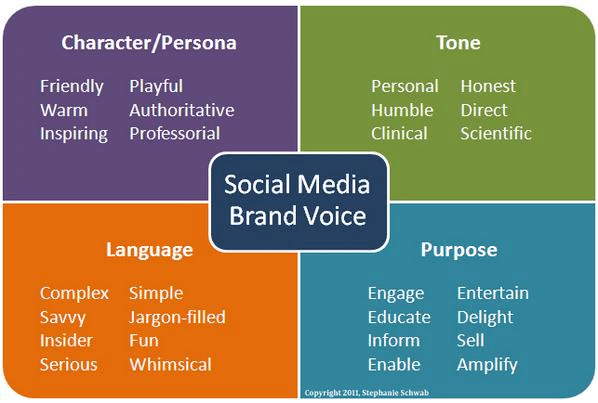 Your future students are the deciding factor to set the right tone. Consider their preference and ageto end up with a unique brand tone. As you can see from the image, voice and tone are two separate aspects. Voice is the general idea of branding while tone is a more direct approach. Strategize carefully.
Create a content calender: After you fix these two factors, you need to decide how and when to post on Facebook. Always think ahead. Posting random ideas now and then will not work. First decide what would be the frequency of posting on your Facebook page. Keep the number between 1 and 3 for a day. If you have a small community, posting once a day would do. If you have a larger fan base, you can post 3 times a day at most.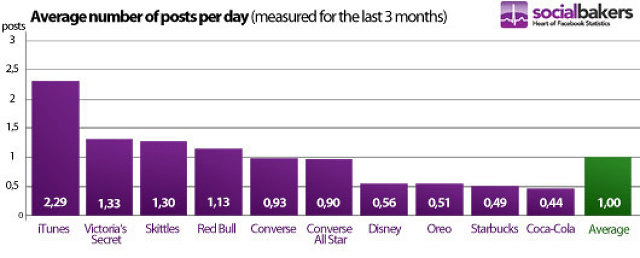 Second step to be more organized is, create a content calendar one month ahead. For example, if this is July 28, start preparing the content calendar for August. This would save a lot of time for you. Moreover, you can concentrate on Facebook campaigns and contests, if you don't need to worry about your Facebook posts everyday.
Create content and boost: Now it's time to create content for your future students. As mentioned in the beginning of the article, Facebook has dropped the organic reach for non-promoted posts. This means that you need to spend some bucks to make your posts appear on your fans' newsfeed.
You must be thinking that spending on Facebook ads would not be feasible for you as a small business. But with a planned ad budget, you could surely overcome the issue.
Let's do a simple math. You spent 4 to 5 hours a week in creating your Facebook content and posts. Organically it would reach to 1 to 2 percent of your audience. If you spend 1 to 2 dollar per post, it would increase your reach to at least 20 to 30 percent of your audience. Your content does deserve it, isn't it?
Your turn: Start with your Facebook marketing today. It can give your driving school the desired exposure in your neighborhood quickly and cost-effectively.
The following two tabs change content below.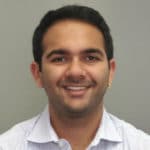 Josh Meah
Josh is the CEO of DrivingSchool.Marketing. His goal is to be the marketing and business development partner of driving schools around the world, helping them become thriving businesses while also expanding general awareness for the importance of traffic safety standards and education.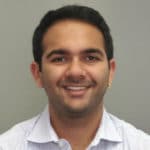 Latest posts by Josh Meah (see all)