Proven Driving School Marketing Ideas To Grow Your Business.
Yelp Burns Driving School Ad Budgets (Don't Waste Your Money There)
You want to make sure that you get the most out of each marketing dollar you spend. One simple tip--don't spend money on Yelp.com.
It's not worth it for driving schools. It may work for other industries--and that's great, but advertising dollars spent on Yelp for driving schools are largely wasted.
What is Yelp?
Yelp is a crowd-sourced review site. It started with restaurants and has spread to a number of local service businesses. It's focused locally--which is good.
Businesses can respond to reviews on Yelp, which allows greater interaction (and allows businesses to improve if critical comments are legitimate).
So far so good. The problems for driving schools with Yelp, however, fall into several categories.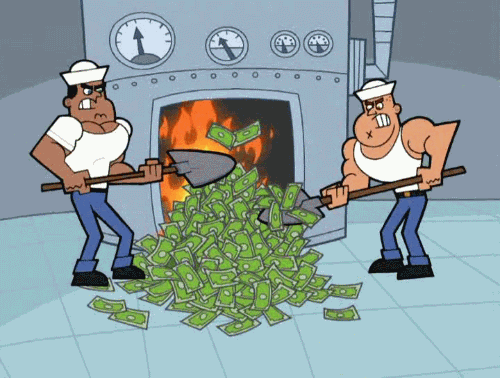 No One Uses Yelp for Driving Schools
The first reason not to advertise with Yelp is that no one uses Yelp to find a driving school for the new driver in their family--usually a teen.
While some driving schools are reviewed there, Yelp is simply not a place people go to find a driving school. Since most people need driving school services just a few times during their lifetimes, even in big families, seldom-used services just aren't best for Yelp.
Driving schools generally shouldn't market at the supermarket--ads on the carts will not draw traffic, because no one at the market is looking for a driving school.
The monthly costs can be high, but the yield low. That's the first reason not to use Yelp.
Systems and Information Management
We're going to return to systems now--probably the best place you have for preventing your instructors from becoming direct competitors.
If you're teaching a lot of students, great!  That's the best way to be. You'll be happy, and so will your instructors. If you're in a strong place in your market, they're less likely to jump ship.
Yelp Aggressively Filters Reviews
Yelp has a number of policies which affects the quality of the stream of reviews. A history of lawsuits and complaints points this out.
Yelp simply determines which reviews remain, and their algorithm from the standpoint of your ability to affect your rating is effectively random. If you send real customers to leave you positive reviews on Yelp, there is a significant probability that those reviews will be filtered out, and you will have wasted the goodwill of those customers. You will have almost no control over what remains. It's not reliable from your standpoint.  
One key thing with reviews that you should remember--60% of people are at least somewhat persuaded or influenced by reviews of services they're actively looking for. And I suspect a higher percentage at least pays attention to reviews.
If there's a bias towards negative reviews surviving but positive ones disappearing, that suggests that you might be hurt by doing business with Yelp.
There's A Better Way to Market Your Driving School
You want to get the word out about your driving school--your cars shouldn't be sitting in your parking lot, and the classroom should be full.  Here are some better ideas that will actually make you money. And that's the point right? We don't need to be wasting money on bad advertising if we don't have to!
Here is one idea: use the power of Google. Make sure you're with Google My Business, and structure your website to get and hold Google's attention both in search and on Google maps.
Google reviews are less likely to have its reviews filtered, and that helps your review ratings and overall search engine rankings. Ask your satisfied driver education students for Google reviews. You will be able to monitor those reviews and respond to them professionally.
Here is another idea: use Facebook. You can create an active community--and may stay in touch with former, happy customers. It's a great place to market locally, and create leads to your website. Also, the advertising is much less expensive than Yelp, and you don't need a contract!
Website traffic directed by Facebook also tends to be good traffic (assuming you're running the ads properly). These are folks who are more likely to be ready to pay for driver training.
Facebook reviews also tend to be higher quality, and they are easier to manage--you can interact with the former customers. Meaning, if you receive a negative review, resolving the situation could easily persuade that former customer to remove the negative review altogether. It's also much easier to get positive reviews "to stick," so that your reviews rating moves in a helpful direction. Worst case scenario--you can remove the ability on Facebook to leave reviews altogether.
We'll have an episode of Acceleration Lane on how to respond to negative reviews.
Here's a third idea--you should have a great website! Your site is your driving school's online office. On the site, you can have text and video testimonials, other video resources, helpful tips articles and other persuasive content.
And you will have full control of your site. Use it to manage your online business--it's the best option for marketing your driving school.
Customers will find all your information right at their fingertips--pricing, schedules, policies, programs. Make sure everything is clear and organized, and set up to make sure people can find you when they do their Google searches.
The Lesson
Driving school owners have many ways to market their businesses locally. Obviously, you'll want to provide great service and instruction--giving your students the best chance possible to pass the road test on the first try. This excellent instruction will create positive word of mouth as current students refer future students--and that will drive traffic to you.
But other marketing techniques also create traffic for you. Between your website, Facebook, and Google, you will be able to market your driving school far more effectively than advertising on Yelp.
Yelp is a waste of your advertising dollars. You can do better. Don't waste your driving school advertising budget on Yelp.
The following two tabs change content below.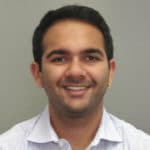 Josh Meah
Josh is the CEO of DrivingSchool.Marketing. His goal is to be the marketing and business development partner of driving schools around the world, helping them become thriving businesses while also expanding general awareness for the importance of traffic safety standards and education.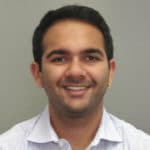 Latest posts by Josh Meah (see all)
Copyright 2020 All Rights Reserved. All digital marketing services are managed by JoshMeah.com