What are the best times to post on social media for driving schools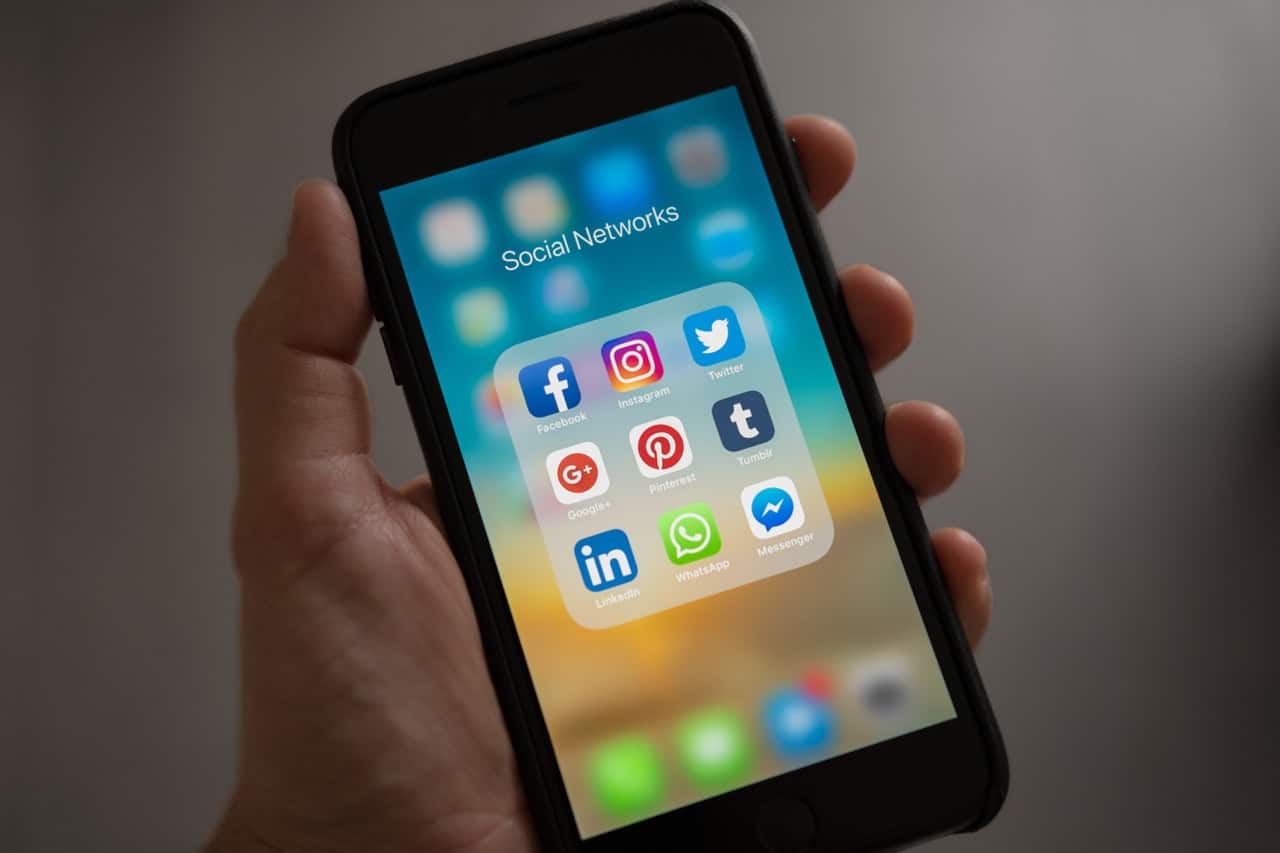 Have you tried your hand at social media marketing yet?
Have you got the expected results?
Social media is an inevitable digital marketing tool for small businesses and even for driving schools. This is the reason, small to medium business easily jump into the social media wagon without being aware of the basics. Are you one of them? Do you know who your audiences are? What types of content you should post on different social networks? What are the best time slots to post on social media?
Believe us or not, social media success largely depends on the timing. A rightly timed average post can give you better return than a great post, timed at a not-so-good slot. In this article, we will show you some measures on how to know the best times to post on social media and also will educate you about some effective tools.
Know your audience: They are your potential users who would buy from you or at least would send queries. In case of your business, your main target audience is people aged between 14 and 18. So, you need to think of the channels that these people are regular on. Facebook would be an obvious choice. However, you must look for other networks as well in order to ensure the optimum exposure of your content.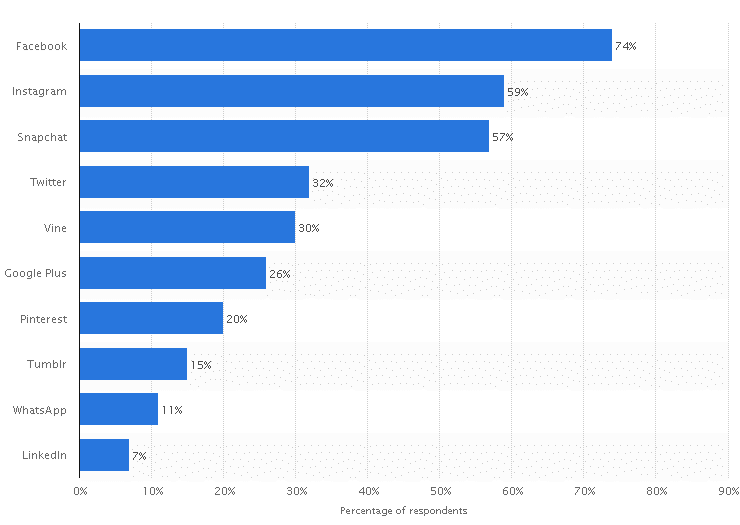 According to a latest stat by Statista, 74% US teens and young adults are more inclined to Facebook, followed by Instagram (59%), SnapChat (57%), Twitter (32%), and Vine (30%). You must consider these networks to start with, if not others listed in the graph.
Tools to know when your audience is online: We will show you 4 tools to make you understand how to post on the best time on Facebook, Twitter, and Instagram.
Facebook Insights: Facebook Insights is the built-in analytics tool for business pages on Facebook. This tool has several tabs. You can find insights about your audience's logged in time under Posts tab.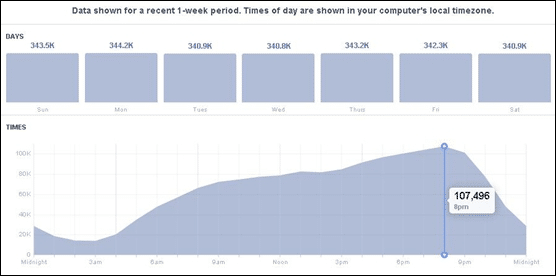 The graph presents a detailed break-up for every hour and every day of the week. You can easily decide when to post and when not to post with this tool.
Generally it's seen that your students login to Facebook in the morning and in the evening. However, with the penetration of smartphones, they can access the internet anytime and from anywhere. So, check the data before posting your content.
Followerwonk: Followerwonk is a Moz tool that would analyze your Twitter followers in details; from their geo-location to the time they tweet. Once you enter your Twitter username in the Analyze search box, it would let you access your follower insights.
The app will redirect you to a dashboard, where you can find out the most active hours for your Twitter followers.

As you can see the first few hours and the last few hours of a day are most active for the followers of this driving school. Right below this graph, you will find another graph that will show you the most active hours for the driving school. You can easily compare your time slots of tweeting with your followers' preferred time.

Now look closely at both these graphs and compare them to find out if you are tweeting when your followers are online. Change the strategy if necessary.
Tweriod: Tweriod is a dedicated tool for Twitter that would show you the insights about your followers and their time on the platform with your Twitter profile. First of all, once you sign up with the tool, it would show you a brief summary of your Tweets' performance, based on the time posted.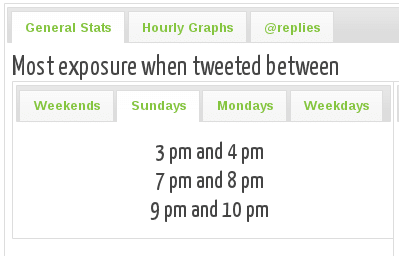 If you click on the Hourly Graphs, it would show you when your followers log in to the site on different days of a week. The graph below shows that the followers of the driving school are mostly active during weekdays, followed by weekends and Mondays on an average.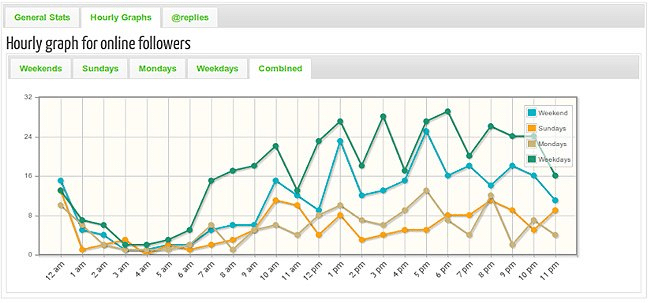 If you click on the Replies tab, you would notice how tweeps engage and reply your tweets on different days of a week.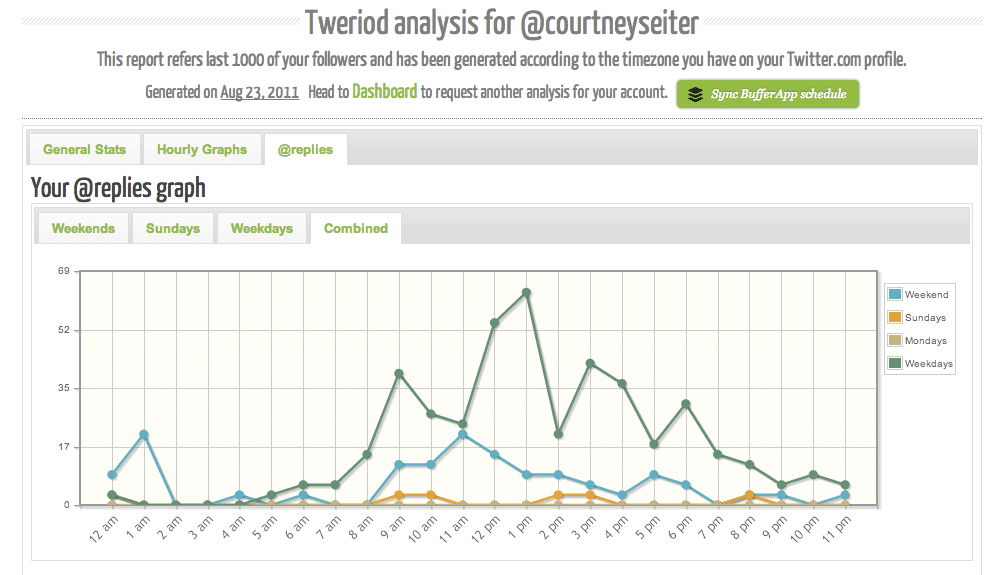 Takeoff: Instagram is a must-have tool for businesses like driving schools that deal with teens and young adults. A latest ComScore stat confirmed that 23% of Instagram users are aged between 18 and 24.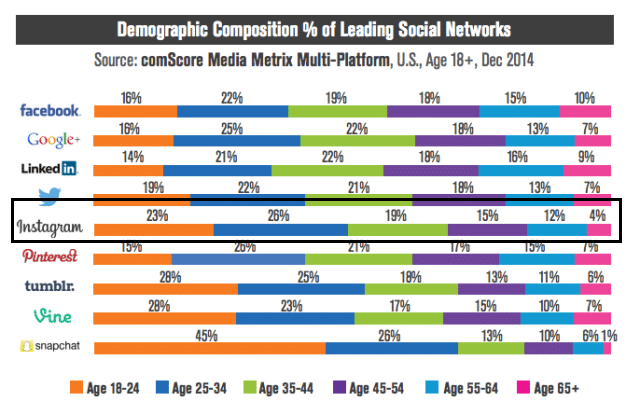 Instagram scheduling is not a new concept in the digital era. And there are many tools that would help you doing it. But TakeOff stands out in the list for the simple reason that they offer an option to schedule according to the right time. They do it by simply analyzing your Instagram followers and their online behavior.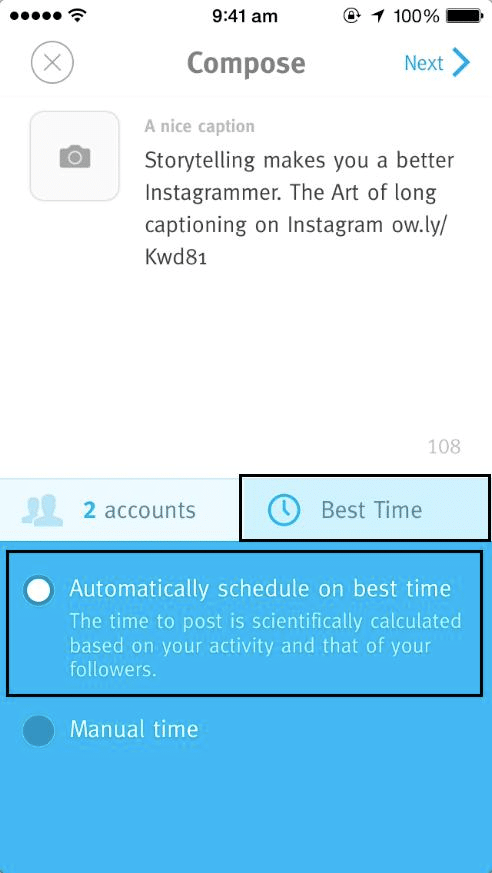 Conclusion: So, time to revise your posting strategy, right? Being a driving school, your target audience is very niche and specific. And this is the reason that, a rightly-timed post would show you great results.
Use these tools for your school and do tell us how they help you post your messages on different platforms at the right time at the right audience.
The following two tabs change content below.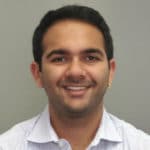 Josh Meah
Josh is the CEO of DrivingSchool.Marketing. His goal is to be the marketing and business development partner of driving schools around the world, helping them become thriving businesses while also expanding general awareness for the importance of traffic safety standards and education.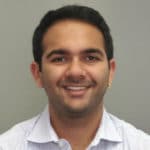 Latest posts by Josh Meah (see all)