Proven Driving School Marketing Ideas To Grow Your Business.
How to Write a Driving School Business Plan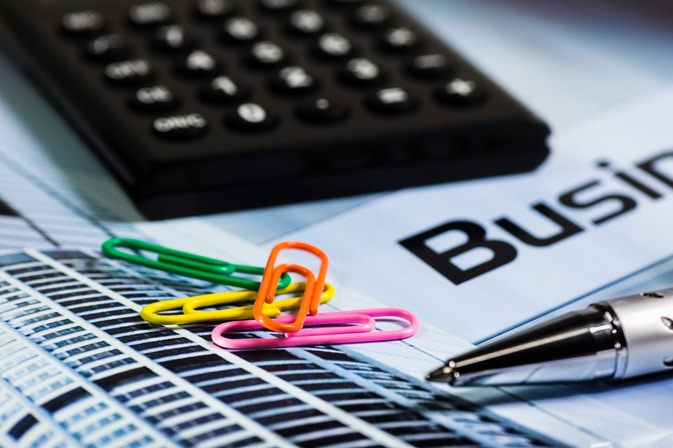 When you open a driving school, you must consider a number of things before the rubber meets the road. A well-crafted business plan helps plot your course, secure funding, and ultimately succeed.
In this article, we discuss components of most business plans, according to the U.S. Small Business Administration, tailored to your driving school's needs.
Executive Summary
Your readers, creditors and investors, want to know why your driving school will succeed. Your goal is to show that you are a good investment. For this reason, the Executive Summary may be the most important section in your business plan.
Here, you give your reader a snapshot of where your company is and where you want to take it. Show them why your driving school will thrive. Typically, entrepreneurs write this after they've written the rest of their business plan.
If your driving school is established, include such information as a Mission Statement, Growth Highlights, and a Summary of Future Plans.
If you are just starting out on this business adventure, focus on your background and why you decided to open your school. Show your reader you've studied the market and that you're bringing a unique approach.
Company Description
After the Executive Summary, give your readers a more grounded view of your business. In the Company Description, you can quickly communicate how your driving school stand out.
This section is essentially an extended elevator pitch for readers and potential investors. Tell them who your customers are as specifically as you can, and explain your competitive advantages. For example, offering behind-the-wheel training, classroom training, and road tests may make you more competitive than many other driving schools in your area.
Market Analysis
After your pitch, your reader will want to see proof to back it up. The Market Analysis section is where you can describe the local market to explain your insights. Here, you have an opportunity to show your reader why your business matters.
Give them an overview of the market. They want to know how big it is and how fast it has historically grown. They want to hear about emerging trends in driving school education. Being knowledgeable will show them how you will win over your target consumers and how much market share you can gain.
Give them this information and breakdown your pricing structure. Tell them about your competition and tell them about how the government regulates driving schools. Demonstrating expertise will make your readers confident in you.
Organization & Management
After you've shown them you have a driving school that's right for the market, you must show them how you'll bring it to life and keep it moving.
Great people make a great driving school. This section should show your readers how your company is organized, and who owns it. They want to know about you and your team because that will help them see where your driving school is headed.
A simple organizational chart will show them the basic structure of your business. Provide as much information as you can about the owners and the management team. Show the reader why your driving school is unique and why it will succeed.
Service or Product Line
Once they see the expertise and experience behind your driving school, you can jump into the strategic nuances of your product. Explain the benefits your students, and potential students, gain from your school. Describe the scope of your services.
When you make these considerations, you must decide whether or not you will buy cars for your school, or whether your instructors will provide their own vehicles for instruction. There are positives and negatives to each decision.
If you buy cars, you have complete quality control over the vehicles. You can install a secondary brake system, instructor perspective mirrors, and even a steering wheel for instructors to keep your students as safe as possible. You can be sure your vehicles have the proper insurance for student drivers.
While these safety perks have huge marketing value, they are also a large upfront investment. Allowing your instructors to use their own vehicles can reduce your school's initial costs. You may not have the same credibility that you have when you own your own fleet of cars. You will have to make sure your team is properly insured, which is more administrative work. But you can still provide your students with the best instruction around.
You must also decide the scope of your services. Some driving schools offer behind-the-wheel training, and nothing else. Others specialize in classroom training. And some offer behind-the-wheel training, classroom training, and road tests. What does your school offer? Explain the reasoning behind your choice.
Marketing & Sales
Once your reader understands your product, they'll want to know how you're going to generate customers. You need to explain how you're going to penetrate the market and build a customer base. Sales forecasts will be heavily influenced by the quality of the driving school's marketing.
Great marketing brings people to you. It is a mirror that helps people see themselves as they want to be. It is simply helpful. It educates your consumer and begins the sales conversation. You want to show your reader how you will make it easy for your customer to choose you by sharing your integrated marketing plan.
Funding Request
Based on the scope of your driving school, you may need funding. Tell investors and creditors how much you need now and how much you'll need over the next five years. Let them know how you will use the funds. De-risk their investment by providing financial situational plans for the future. For instance, you can offer a debt repayment plan, or you may plan to be acquired.
Financial Projections
With the information above, you should be able to project how much money your driving school will make over the next five years. If you are already in business, tell your reader how your company performs.
How much money you make depends on the size of your market, the scope of your services, and your marketing strategy. Make sure you explain how these factors play into your projections.
Make sure your projections match financial requests. If you make an assumption in your projections, explain it.
Ultimately, you have to show creditors and investors why your business matters. By knowing your market, building a solid team, and investing in marketing, they see you as a safer bet.
The following two tabs change content below.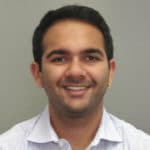 Josh Meah
Josh is the CEO of DrivingSchool.Marketing. His goal is to be the marketing and business development partner of driving schools around the world, helping them become thriving businesses while also expanding general awareness for the importance of traffic safety standards and education.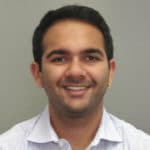 Latest posts by Josh Meah (see all)
Copyright 2020 All Rights Reserved. All digital marketing services are managed by JoshMeah.com