Proven Driving School Marketing Ideas To Grow Your Business.
The 32 Driving School Blogs You Need To Read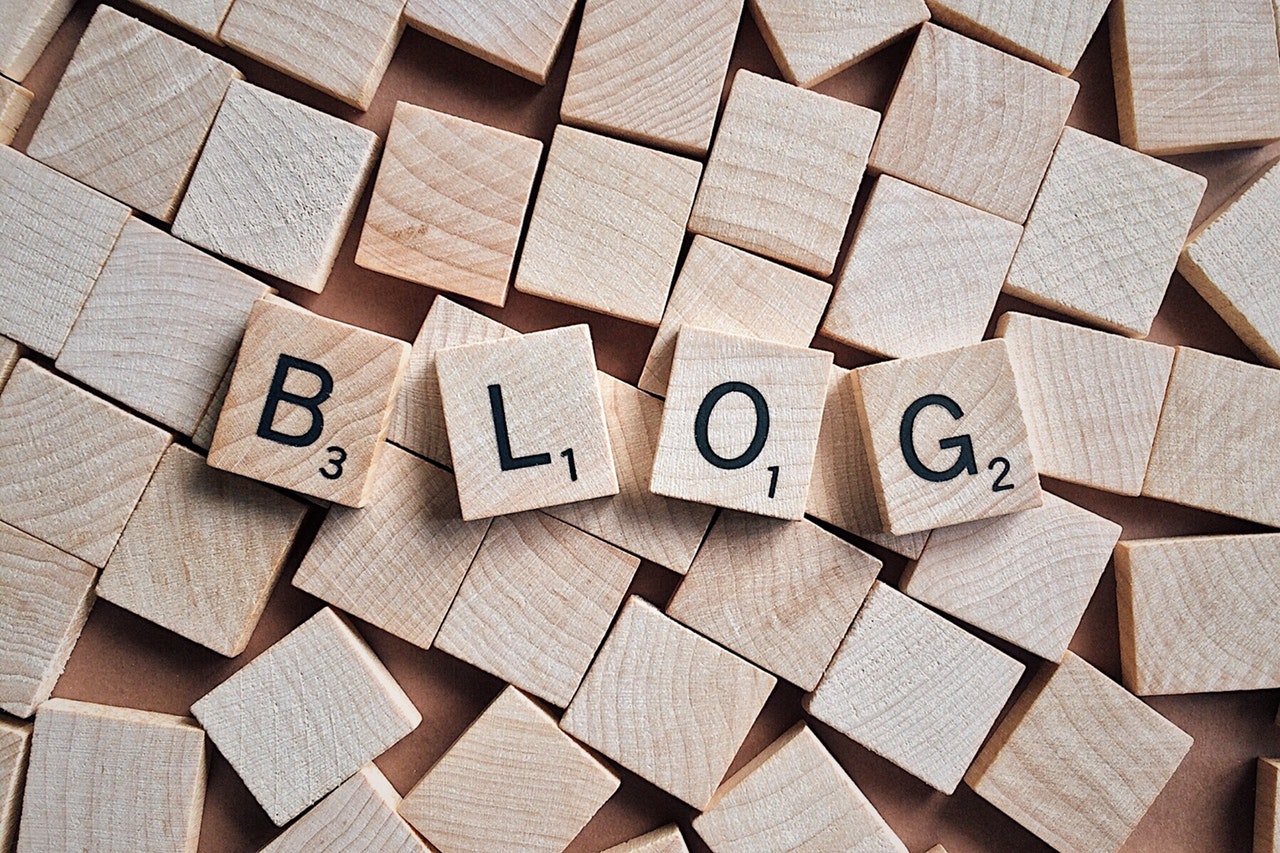 Driving schools use their blogs in many different ways.
Some use it to provide value to their students.
Some post testimonials and success stories of students passing their behind-the-wheel tests or written exams.
As driving school marketers, we write about some of this:
Here are some solid examples of driving school blogs and the various different ways instructors and schools alike have used them!
Elite Driving School has over 20 years of driver education experience, and offers the best facility, safer cars, and trained instructors.
Not only will your teen be well prepared for the permit test and driving test, we teach them to be intelligent drivers for a lifetime of safe driving.
I Drive Smart was founded in 2004 by Tom Pecoraro, a veteran police officer with over 24 years of experience as a Maryland law enforcement officer. Officer Pecoraro witnessed too many collisions firsthand where inexperience and poor training brought harsh consequences. He knew something had to be done differently to better prepare young drivers for the road.
Say goodbye to being offensive!
The official blog of Roadmaster Drivers School CDL training school teaching Class A CDL License Training at our truck driving school.
Since 1920, C.R. England has been safely and effectively moving temperature-sensitive freight including dairy products, meats, fresh produce, beverages, and various chemicals. For more than 90 years, we have fulfilled our commitment to customers by combining top-of-the-line equipment with dedicated drivers and logistics staff. Each of our refrigerated trailers is equipped with temperature controlled reefer units to ensure constant temperature from start to finish. We offer long haul National truckload service, short and medium haul Regional service, service to and from Mexico, expedited priority rail service, and Dedicated service customized to meet the needs of individual customers. As always, our on-time service is competitively priced at every level.
Colonial Driving School began in 1980 when John Whitlow, a Colonial Heights policeman, retired from the force. After years of personal experience with the tragedy caused by poor driving, Officer Whitlow knew he wanted to make a difference. So he began Colonial Driving School to teach driver's education to teens.
We love cars, teaching and road safety! RED is one of the largest driving schools in the UK and is arguably the most progressive (how's that for bragging?!). But seriously, the reason why our School has become so successful is because we deliver great value for our customers. Most of our Instructors undertook their training with us (we are also one of the largest training schools for Instructors in the UK). We emphasise to all Instructors joining RED how important customer service is. We want our customers to be completely satisfied and when things do occasionally go wrong, we strive to sort things out quickly.
So, you're looking for a truck driving school in Georgia? Look no further. America's Driving Force , founded in 1991, has graduated and placed thousands of people from the Atlanta area in truck driver positions with major trucking companies.
We aim to be the premier driving school in the areas that we cover and we have over 350 customer reviews to show just how happy our customers are with our services.
We have an awesome set of tools that will help you understand the trucking industry and prepare for a great start to your trucking career. Not only that, but everything we offer here at TruckingTruth is 100% free – no strings attached!
Ian Watson's Driver Training Centre, since 1989, has helped thousands of people get their motorcycle licences and heavy vehicle licences. Ian Watson's offers goal-oriented and student-centred training to increase your skills, knowledge and confidence to help you upgrade your licence.
Wimbledon Driving School has highly qualified and experienced driving instructors who are committed to providing the learner driver with the best possible environment in which to perfect their driving skills.
Thoughts and ramblings from a guy who teaches people to drive. As one of the many driving instructors out on the road I see a few things and learn about life. It's an interesting job working with driving schools all day every day…
Our trained and highly competent driving instructors and staff at Fuzion Driving School in Brooklyn are here to help you on your journey towards learning how to drive, passing your road test and subsequently obtaining your driver's license.
South Jersey Driving School, Inc., is a full-service driving school based in Moorestown, NJ in Burlington County. We started in 1983 with one car, and after 33 years, South Jersey Driving School is still working with students preparing them to be safe, responsible drivers.
Economic Driving School offers Driver Education (the 4 day classroom course), Online Driver Education, and Driver Training (Behind-The-Wheel) instruction. Our school is committed to offering the best possible training at the most affordable rate.
Learning to drive is one of the biggest undertakings you will encounter, it is important to choose a driving school which has a good reputation and is well known. I will be with you every step of the way from your first driving lesson through to taking your theory and practical driving test. I will also aim to help you beyond your driving test if you wish, and help you complete a Pass Plus course. Jenny's Driving School teaches in Yeovil and the surrounding area, Milborne Port, Sherborne, Stalbridge, Templecombe, Thornford, Henstridge, Wincanton and other surrounding areas. Please give us a call if you would like to find out more or book some driving lessons.
We specialize in behind the wheel teen driver instruction where building students confidence and safety comes first. Extra attention is always given to the nervous or unsure driver with a patient professional instructor.
lf you live in Barnsley and you are thinking about learning to drive or you have already started driving lessons but becoming frustrated, why not join a driving school that is totally focused on Customer Success where you will benefit from the latest teaching methods.
We are dedicated to providing the best quality driving instruction, training and service to all of our clients regardless of race, religion or gender.
Are you ready to take the first step towards a higher-paying career by earning your Commercial Driver's License (CDL)? Learning to drive a truck and completing training doesn't have to be expensive or time-consuming – simply choose 160 Driving Academy, and you'll graduate in just four weeks with a guaranteed job waiting for you upon graduation.
Amin Driving School (ADS) has been owned by Mr. Jose Amendano since 2011. A graduate of New Jersey City University with his Bachelor's in finance and an MBA in management and leadership, Jose Amendano has positioned his driving school to serve the greater Northern New Jersey area with the best driving instruction available. Jose has been a state certified driving instructor for over 11 years, and additionally, he has successfully completed the Defensive Driving Teaching Techniques course at New Jersey City University.
Established in 2008, Varsity Driving Academy provides the expert training needed to become a safe and defensive driver. We work with teens new to driving as well as international and adult drivers at all skill levels. We are the largest Driving School in Southern California and service many Cities within Orange County , Temecula, and Southern California.
A Better Choice Driving School is a Virginia DMV and Court Appointed Driving School we are focused on providing high-quality service and customer satisfaction – in Driver Education classes, Behind the Wheel, and Driver Improvement Classes. We will do everything we can to meet your expectations to achieve you goals in getting your drivers license.
Think you are ready to begin your drivers education? We offer an easy, fun and packed program that will get you all the knowledge you need.
Preparing new teen drivers to get their NJ drivers license is an important mission that Primo Driving School takes very seriously. Specializing in training teen drivers, Primo Driving School's primary focus is to provide our students with the fundamental, cognitive and physical skills they need to operate a vehicle in a responsible and safe manner.
I love teaching people to drive! I find it so rewarding and challenging and everyday is different. I really helping people overcome any problems they face when learning to drive. I try to make the driving lessons fun and challenging and plan the lessons to suit the individual student. I like to help you gain confidence and ability, to bring out the good driver within you. I also like a laugh!
I've been working within the transport industry for 20 years and have been a Driving Instructor for two and a half years. I'm currently franchised with the AA, meaning I am able to give my pupils the opportunity to learn within a high quality and reliable vehicle.
Hi – I'm Tony Friday! I started Accord Driving School in 2001. I started as a driving instructor with a big national company but decided to leave after only 6 weeks due to the poor way it was run. I started Accord Driving School with the intention of keeping to a small area. I've managed to achieve this and haven't looked back since!
Our school is named after our first children Aislinn (pronounced – Azlynn) and Kaetana (pronounced – Keye-tanna). It's important to us to name our business after our first born because we wanted to stress the importance of family. We treat your kids like they are our own!
Debbie Brewer is a fully qualified Grade A, DSA Approved Driving Instructor with a very successful first time pass rate in the industry. She believes that lessons should be enjoyable and individual, and uses the latest client-centered learning techniques in her teaching, enabling the new driver to learn at their own pace with an aim to pass first time and to possess safe driving skills for life.
Some of these blogs are more visually appealing than others! If you're interested in getting a leg up on your competition, feel free to email us directly.
The following two tabs change content below.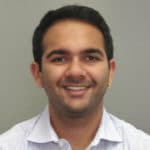 Josh Meah
Josh is the CEO of DrivingSchool.Marketing. His goal is to be the marketing and business development partner of driving schools around the world, helping them become thriving businesses while also expanding general awareness for the importance of traffic safety standards and education.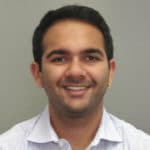 Latest posts by Josh Meah (see all)
Copyright 2020 All Rights Reserved. All digital marketing services are managed by JoshMeah.com